Welcome back to the Gentleman's Gazette! In today's video, we discuss inexpensive watches or watches under $100. Now, we all like expensive looking watches. Unfortunately, we don't always have the money and sometimes we just need something that looks good and does the job. In the price category of $100, you just focus on the looks because you can't expect a super high-quality watch at that price point.
Now let's talk about the do's and don'ts of inexpensive watches. Do think about what you would buy if money were no object.
Once you have that, try to find something that looks somewhat similar or inspired by it in the low $100 region. That way, you can basically "test drive" the watch and see whether you like it, whether you like the style and whether you get a lot of wear out of it even if you could afford a more expensive one. On the other hand, don't get something that looks something like a replica of an expensive or a well-known watch.
Rolex today are the most faked watches in the market, and if you look at the brand Invicta, you know what I'm talking about. If you think about buying a replica watch, we suggest you watch this specific video here.
To sum it up, don't buy a replica watch because it's not only illegal, but people can also see that it's not the real thing and don't buy something that just wants to look like it rather get something that's inspired by it. Let's say you have a watch with a nato strap, well, you may get the same watch, but you can buy a nato strap watch. Do buy a slim and appropriately sized watch.
For most men, 40 mm is ideal, if you are shorter or if you have small wrists and hands, please check out this guide here. There is a current trend to go with chunky oversized watches, however, that looks just cheap and bulky and has nothing to do with elegance. It will simply oversize the inexpensive nature of that watch, and you don't want to draw attention to it. In the sub $100 price category, you find a lot of simplistic watches that are rather clean and nice.
The father of these simplistic watches is probably Daniel Wellington.
In recent years, they came out and started in the $150 price segment. Now you have lots of imitators who offer similar or different simplistic and clean designs under $100. For example, look at this Bergmann watch. Clean, simplistic design, this is definitely a do if you like that kind of look. Do buy a watch with a canvas band because it's very sporty and if you don't wear suits, it just suits the character of your outfit much better.
Don't buy inexpensive, gold-plated watches because most of the time the gold plating is very thin and once it wears off, it looks extremely cheap. Instead, stick with stainless steel or other silver looking metals because they age much more gracefully. In this price category, do not buy a watch with a very thick, heavy metal band because it's only of cheap quality and it will not only age poorly but also malfunction and you want to do yourself a favor with that. The exception is a thin mesh which is much less likely to show its age.The other alternatives are canvas or leather.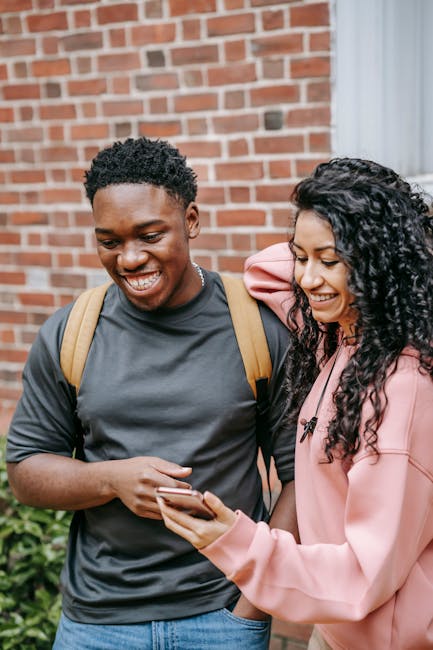 Do not buy a rubber band unless your watch is specifically dedicated for sports activities because otherwise, you are much more prone to sweating and it just looks inexpensive and cheap. Do inspect the leather straps on those watches because at that price point, you can't expect a super high-quality leather and when it's cheap and stiff, it may be uncomfortable to wear on your skin. Do buy the watches online because there's very little risk and they have a great assortment. For an extensive list of watches for under $100 that we recommend, please check out our full-fledged guide, here. As a quick run through, personally, I like this $35 Timex and if that's all you have, I think it's a great buy for the money.
If you like a sportier look, this olive green Seiko may be the right one for you. For the office, this kind of Stuhrling original with a clean design and a leather band is probably your best bet. Alternatively, this Bergmann watch is also a good office contender. Now, if you just have a $100, a really great way to score a relatively high-quality watch is to go vintage.
To learn more about vintage watches and what you should pay attention to when you buy one, please check out this guide, here.
My personal favorite watch under a $100 is this vintage pocket watch from Gruen. It's very thin, and it's just a unique accessory that immediately sets you apart from others. I also like to wear it with vests and a watch chain.It's just a really nice accessory, you get a very nice movement. Very few people buy pocket watches anymore, but back in the day, a lot of men did.
That means, there is a huge supply of pocket watches out there, however, a low demand which means a great price for you. You may never even take it out of your pocket but the chain is a fantastic look, and I wear it all the time and get complimented for it left and right. Much more so than I would have a regular wristwatch, even one for $5000. That being said, the $100 watch is not an heirloom piece, but it's a great in between for when you're saving up for a better watch, or you just don't care enough about watches, and you want something that tells you time that looks presentable.
Most watches in the $500-$1500 price range are overpriced so don't save up for those rather stay lower and go vintage or save for something that's more expensive than that.
To learn more about watches in all kinds of price ranges, please check out our guides here. To get more watch information right into your inbox, please sign up to our free newsletter here..