The new gaming laptops coming from ASUS this year are crazy! Here are all the new models and updates coming in 2023! First up is the new Zephyrus G16, which replaces the popular Zephyrus G15 from last year. As you can probably tell by the name, it now has a larger 16-inch screen with a 16:10 aspect ratio, which honestly I think is about time. Last year, the G15 and M16 were basically the same chassis, but the AMD-based G15 just had less screen space compared to the Intel-based M16.
I never understood why the G15 got a smaller screen compared to the M16, even though they used the same laptop body, so this is a good update.  But unlike last year's Zephyrus G15, this year's Zephyrus G16 moves away from AMD Ryzen processors to Intel 13th gen processors instead.
Going right up to the Core i9-13900H with 14 cores and 20 threads. It also goes up to Nvidia's RTX 4070 graphics with a 120-watt power limit. So with a bigger 16-inch screen and now an Intel processor,  the new G16 sounds a lot like the M16.
 So then what did they do to the M16? Well, the M16 has actually received a whole new chassis design this year and it goes right up to Nvidia's new top-end RTX 4090 with a 145-watt max power limit – so compared to the Zephyrus G16,  the new Zephyrus M16 has both a higher maximum GPU and a higher maximum GPU power limit. The Zephyrus G16 only has one memory slot for upgrades with some RAM soldered to the motherboard, which is what they did with last year's Zephyrus models too. But the new Zephyrus M16 finally has two memory slots, and this is because the new M16  has its new chassis design. While the G16 seems to be using last year's M16 chassis,  which was limited to 1 memory slot.
Even so, the physical size of the G16 and the M16 this year are very close together, so it kind of sucks that the G16 doesn't also get the two memory slots.
But I suppose it's probably cheaper and easier for ASUS to use last year's  M16 chassis as the G16 this year. By reusing the existing design it probably won't cost as much compared to the new M16, because the M16 is a higher-tier product compared to the G16. Anyway, this means the G16 maxes out at 48 gigs of memory while the M16 goes right up to 64 gigs. The M16 also has the option of 2560 by 1600 240Hz Mini-LED screen with G-Sync,  while the cheaper G16 does not offer a Mini-LED option.
Both laptops still have a MUX switch just like last year, but this year they've also been updated to feature Nvidia's advanced Optimus.  This means the change between the GPUs is now automatic and you don't have to manually reboot.
The ports on the G16 are the same as last year's M16 with one exception, the new G16 has  HDMI 2.1 support, so it can support a 4K 144Hz monitor now instead of maxing out at 4K 60Hz. Unfortunately, I don't have any shots of the new M16's ports, but based on the spec sheet it's almost got the same as the G16, but the M16 seems to be missing ethernet.
Like the smaller G14, this year's M16 also gets the option of an animated lid, which does make the laptop a little thicker. Along with a higher possible maximum GPU with higher power limit, more memory upgrade options and Mini-LED screen, the new M16 also has a third fan inside. Just like ASUS's Flow X16 last year, and that's why the M16 is able to support higher tier GPUs and higher power limits compared to the G16. There's just more cooling capacity. The smaller 14 inch Zephyrus G14 has also been updated this year, with AMD's latest Ryzen 8 core 16 thread laptop processors and up to Nvidia RTX 4090 graphics, which just sounds insane.
Last year's G14 was all AMD with Radeon graphics, but in 2023, ASUS are going back to Nvidia graphics, just like the G14 originally had.
The RTX 4090, 4080, 4070 and 4060 configurations of the Zephyrus G14 should all have a maximum 125 watt power limit. So while not as much compared to bigger gaming laptops with more cooling that can boost the power limits higher, I'm still expecting this to perform extremely well for a 14 inch model. Definitely make sure that you're subscribed for my upcoming reviews and gaming benchmarks! To make things confusing though, it seems like the G14 is going to use both Zen 3 and Zen 4 processors, hich only have slightly different product names.
To be fair, this isn't really ASUS's fault. They're just using the processors that AMD are making available. I'll have a whole discussion about it in my AMD video coming tomorrow. Like the G16, there's still just one memory slot inside with some memory soldered to the motherboard. But I think that's a bit more reasonable in a 14 inch laptop.
The G14 also gets a new QHD+ Mini-LED 165Hz screen option along with cheaper QHD+ 165Hz or FHD+ 144Hz. Only the QHD+ screens get G-Sync, but all three panel options will support advanced optimus, which is also new to the G14 this year. Now you can get either the Mini-LED screen or the animated lid on the G14, but not both, because each one increases the thickness. But this is not a limit with the new M16 design, which can have both the Mini-LED screen as well as the animated lid together. Or just one or the other, or neither, it's your choice.
The Zephyrus Duo 16 also gets an update to AMD's latest Zen 4 processors. Unfortunately I can't share with you what AMD has coming until tomorrow, so stay tuned for that video, but compared to the Ryzen 9 6900HX found in last year's Duo 16… Well, think double… The other big change to the Duo 16 is that the graphics now go up to RTX 4090, but unlike the smaller G14, there's a higher 165 watt power limit.
So more performance. Alright, let's get into the Strix G and Strix Scar gaming laptops. These are quite similar to each other, but the Strix G is a lower tier compared to the Scar, which has some extras.
This year we're getting new 16 and even 18 inch models of the Strix G and Strix Scar laptops with taller 16:10 screens, so more vertical screen space compared to 16:9. And even with the option of Mini-LED. The lower tier Strix G maxes out with Nvidia RTX 4080 graphics, while the higher tier Scar goes up to RTX 4090, though both have a maximum 175 watt power limit and up to Intel 13th gen HX processor, so 24 cores and 32 threads of CPU power. Both the 16 and 18 inch models also use Thermal Grizzly's Conductonaut Extreme liquid metal on both the CPU and GPU to maximize performance. And Conductonaut Extreme is higher quality compared to the other liquid metal that ASUS have been using.
It does cost more, but considering that it can further lower temperatures by 5 degrees Celsius compared to the other liquid metal, it kind of makes sense to use in higher end models to get maximum performance. Last year in 2022, this was only found on the CPU of the Zephyrus Duo 16, Scar 15 and Scar 17, but this year we're seeing it on the GPU as well.
I've also got to say, it's really cool that ASUS publishes this page specifying what thermal interface material is used for both CPU and GPU. Most other companies will just keep you guessing. Again just like the other laptops, not only do these still have a MUX switch just like last year, but they also get updated to feature advanced optimus.
Both the Strix G and Strix Scar have an RGB light bar on the front. But ASUS tells me that they've updated it so the bottom panel doesn't have ribbon cables connecting to the motherboard anymore. I think that this is a welcome and seriously underrated change. I've personally broken the RGB on a Scar laptop because I forgot about the cables when I went to pull off the bottom panel, and if I've done it, I wonder how many people who have bought that laptop have done it.
This year's models also now have a webcam above the screen, something that they've been missing until now.
Something else that's difference with the Strix G and Scar 16 and 18 models is that they have a third fan inside, just like that Zephyrus M16. A downside of this is that just like last year's X16, which first introduced the tri-fan design, it means the entire back of the laptop becomes a heatsink, so rear ports are no longer possible. Here we can see the power input, ethernet and HDMI ports are now on the left, whereas last year those were all out of the way and on the back. On the plus side, at least we're getting more RGB lighting on the back! Now in between those 16 and 18 inch models we do have a 17 inch version of the Strix G and Scar, but it's still using the older chassis design from last year, so unfortunately that one does still have those ribbon cables for the RGB light bar.
But this also means that the Scar 17 has a 16:9 screen rather than 16:10 like the new 16 and 18 inch versions. And the 17 inch version is also using AMD's Zen 4 processors with up to Nvidia RTX 4090 graphics. At least for the Scar anyway, because the Strix G17 goes up to RTX 4070. So again, Strix G is lower tier compared to the Scar. But yeah, this year, only the 17 inch models use AMD processors.
The Strix G17 and Scar 17 still have the ports on the back, as again that's last year's design. Next up is the new TUF A16 Advantage Edition, an all AMD gaming laptop with both Ryzen processors and Radeon graphics, as well as a MUX switch and a 120 watt GPU power limit. I've been told by ASUS that the new A16 chassis actually gets the same GPU power limit as the smaller A15 in the Nvidia options, which goes up to 140 watts. It's just that Nvidia and AMD measure power differently, so Nvidia says 140 but AMD says 120. But in terms of actual power that's being drawn from the wall, it should be the same.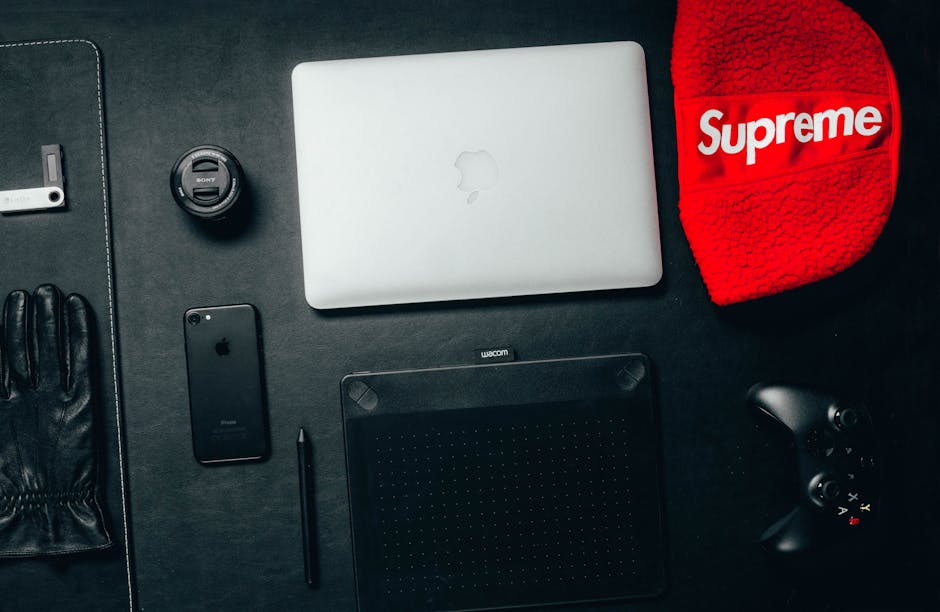 Anyway that Radeon GPU powers the 16 inch screen with FreeSync Premium, with either a 2560 by 1600 240Hz panel, or cheaper 1920 by 1200 165Hz panel.
Obviously the lower resolution panel will be easier to run games at higher FPS because less pixels is less demanding on the GPU. But it also has a slower response time, that's the tradeoff. Available with the new Sandstorm color, or black anodized aluminum finishes, this is a new laptop I can't wait to test! Last year in 2022 I covered 37 different laptops, and only one of those had AMD Radeon graphics, which was the Zephyrus G14 near the start of the year.
So yeah, I really can't wait to see what AMD's next gen RDNA 3 can do in a laptop. Unlike last year's A15, the A16 supports USB Type-C charging. And this Type-C charging update has also come to this year's ASUS TUF A15, A17, F15 and F17. And all 4 of those laptops have also been updated this year with either AMD's new Zen 4 processors for the A series, or Intel's 13th gen for the F series.
Both those laptops are basically the same, it's just the A ones are AMD while the F ones are Intel.
I don't really know how F stands for Intel. Maybe they should have called them the I15 and I17… Anyway like all the other laptops mentioned, these still do have the MUX switch that was introduced to them last year. But interestingly, these also get refreshed with advanced optimus this year. So almost exactly a year ago when I made this CES video for ASUS I was talking about how they were adding the MUX switch to almost every single gaming laptop, and now this year it looks like they're taking that to the next level and giving pretty much everything advanced optimus. And I honestly wasn't expecting to see that feature make its way down to the lower budget friendly TUF series.
But hey, here we are, 2023 looking pretty good. Apparently the fans are improved too, ASUS are saying this results in 13% more airflow compared to last gen, while also being quieter.
The ASUS Flow series including the Z13 tablet, X13 and X16 2-in-1 machines have also been refreshed with the latest CPUs and GPUs. The GPU in the smallest Flow Z13 tablet now goes up to RTX 4060 with a 65 watt power limit, a nice boost over the 40 watt RTX 3050 Ti that it came with last year. Along with Intel Core i9-13900H CPU, that's a lot of power in a 13 inch device!
There's also a new QHD+ 165Hz screen with faster response time, while the whole machine also weighs a bit less. Kind of important for a device that's clearly focused on portability first. It's also good that they've got the QHD screen option now. Last year they did either FullHD or UHD (4K), because there just weren't any other high refresh 13 inch options on the market.
Unfortunately ASUS doesn't manufacture the screen panels, at least not as far as I'm aware, so they can only use what's actually available out there.
Or I suppose they might be able to pay those companies a bunch of money in order to develop a custom screen for them. Now I still think QHD+ is probably an overkill resolution at 13 inches, but I think it replaces the 4K option that they had last year, so I'm not complaining. The Flow X13 also gets a boost from RTX 3050 Ti graphics at 40 watts to a 4070 with 60 watts, but again don't worry there will also be cheaper options with lower specced CPUs and GPUs too.
It's kind of interesting that the X13 maxes out at RTX 4070 graphics while the Z13 maxes out at 4060 graphics. Both are still 13 inch devices, and I've been told that the Z13 apparently has more thermal headroom.
Maybe we'll see the 4070 in future…? The X13 is still using an 8 core AMD CPU, but with Zen 4 now there's going to be even more performance, and it also gets the same QHD+ 165Hz screen update as the Z13, but there's still a cheaper 1080p 120Hz option. I think it's good that they still offer it with that cheaper screen option, because if you're going to buy the XG Mobile eGPU and connect it to that, you're probably going to be using an external monitor. So there's no point spending extra money to get the Z13 screen looking good if you're just going to use a different screen anyway.
It's all about having choices.
Like I always say, user choice is always best! Oh and the X13's battery also gets 21% bigger, going from 62Wh to 75Wh. Which is impressive considering it actually gets smaller and lighter this year, while also increasing the touchpad size by 56% compared to the 2022 version, as the keyboard gets pushed further back, increasing the palm rest area as well. The Type-C charger also gets boosted from 100 watts up to 130 watts this year with both the Z13 and X13, and that's to accommodate those higher GPU power limits. Apparently the new charger is only a little larger and heavier compared to last year, so probably worth it to get the extra performance.
Like the Zephyrus G16 earlier, the ASUS Flow X16 leaves AMD this generation and goes to an Intel 13th gen CPU, along with a slightly higher GPU power limit. I don't know for sure why this is happening, but if I had to guess it's probably an AMD supply issue. Other companies like Dell have already announced that their gaming laptops with Intel CPU and Nvidia graphics are coming in Q1 this year. But then their AMD versions are coming in Q2, so potentially up to 3 months later. So it just seems like AMD hardware is coming later and ASUS don't want to stick around and wait for it.
That's just my guess though! For some reason, the X16 "only" goes up to RTX 4070 graphics with a 130 watt power limit. I mean, yeah, ok, that probably destroys last year's X16 with a 125 watt power limit and RTX 3070 Ti graphics.
But it's just a bit weird that the same tier RTX 4070 is found in the 13 inch X13. Granted that one does have half the power limit, so the X16 will obviously perform much better.
The X16's Mini-LED touchscreen has also improved from 165Hz to 240Hz, and it gets brighter with double the dimming zones. The screens on all three Flow devices have been updated with Gorilla Glass DXC, which makes the screens a bit more matte.
Now it's not as matte compared to, say, an IPS panel. It's meant to still be glossy, somewhere in between. And the special coating is meant to reduce visible fingerprints and reflections while still providing clear and sharp visuals that people have come to like from glossy screens.
And that finish also gets applied to the lower second screen on the Zephyrus Duo 16, so that should look a bit more glossy now compared to matte like before. All three of these Flow series devices can still use ASUS's external graphics solution, the XG Mobile, which has also been refreshed this year with Nvidia's RTX 4090 mobile GPU, but there might be more options coming later.. The new 4090 XG Mobile still uses PCIe Gen 3 for the connection, so it's backwards compatible with all previous Flow devices, exactly as ASUS promised, two years ago I think it was? When they first introduced it.
So if you've got the first gen 2021 X13 for example, you should be able to hook up the 4090 to it.
And I think it's great that ASUS have kept this promise and kept the XG Mobile upgradability coming. They didn't just abandon it, like we've seen countless other companies do any time they introduce some sort of GPU upgrade like this. I seriously can't wait to test out a 4090 XG Mobile with a 13 inch tablet, that just sounds crazy! So again, make sure you're subscribed.
As for availability on all this new stuff, it will depend on the specific laptop and the specs. But I've been told that we're looking at the first models becoming available in mid February this year. ASUS have plenty more laptops coming out this year, you can find out more in this video over here next. Or check over here if you want to see all of the new gaming laptops coming out in 2023! There are lots of other exciting changes that you want to know about!