Razer has replaced their Blade 15 and 17 gaming laptops with the Blade 16 and 18 this year. But this means they're bigger and heavier now, Here's everything that you need to know! But first, Gigabyte and their Aorus GeForce RTX 30 series graphics cards have sponsored this part of the video! From custom coolers to RGB lighting, Gigabyte's range of graphics cards has got you sorted when it comes to gaming. They're also available in a number of pre-built systems, so you don't have to worry about putting your new PC together yourself.
Leave it to the experts and get the best gaming experience with features like DLSS and ray tracing straight out of the box by checking out the sponsored links below the video. Let's start with the larger Blade 18! It's got a new 18 inch QHD+ 240Hz 16:10 screen with G-Sync. It's got good color gamut, gets up to 500 nits bright and has a 3ms response time, so it's going to look quite nice.
We're looking at either Nvidia RTX 4060, 4070, 4080 or even the top-end 4090.
And the 4090 goes up to the full 175 watt power limit, but Razer notes that lower tier GPU options may have lower power limits, which makes sense because the RTX 4060 can't go that high, for instance. The Blade 18 has Intel's Core i9-13950HX for the CPU, so 24 cores and 32 threads! Razer's website mentions up to 120 watts of CPU power, but I'm guessing this is with the GPU idle based on my experience with laptops. Of course I'm happy to be proven wrong, because that would be awesome, I'll know for sure once I get one in for review. I was told a few weeks ago by Razer that the CPU would have a 65 watt power limit, and I assume that that was with both a CPU and GPU workload running at the same time.
But yeah, we'll find out soon enough. Interestingly the memory drops from DDR5-5600 to 5200 with the 64 gig configuration. I'm not sure if that's some limit of Intel's platform, or just that there might not yet be 32 gig sticks widely available at 5600 yet. The spec sheet that Razer sent to me actually lists DDR5-5600 for all memory configurations, even 64 gig, so this is another thing that we might just have to wait to see to find out which is correct.
There are two M.
2 slots which support dual sided SSDs, but for some reason it looks like they're only selling it with more than 1TB of storage if you go for the top-end RTX 4090 option, which isn't going to come cheap! Bad luck if you wanted to buy the RTX 4060 configuration with 2 terabytes I guess. You can of course always add in more storage with the second slot, but yeah, just a bit of a weird limitation. The new 18 inch model still has 3 fans inside for cooling, just like last year's 17 inch version. The camera above the screen has been updated from 1080p in last year's Blade 17 to 1440p in the Blade 18 this year, which is a resolution I don't think I've ever personally seen in any gaming laptop.
This might finally be the end of the potato cam! The port selection looks pretty reasonable, there's a good selection with USB Type-A and C available on both the left and right sides. All these nice extra features don't come from nowhere though, the Blade 18 is larger than last year's 17 inch version in all dimensions. It's also heavier too, so just less portable all round. Despite the new 18 being larger, for whatever reason they still haven't gone with a numpad.
Next up we've got Razer's smaller Blade 16. This one also goes right up to Intel's new 13th gen Core i9 HX processor, and it's got the same GPU selection with RTX 4060, 4070, 4080 and 4090 options, again with up to the maximum 175 watt GPU power limit. There's a QHD+ 240Hz IPS screen option, but also a 16 inch Mini-LED option that gets twice as bright. Both panels have G-Sync support, but the Mini-LED one supports both UHD+ 120Hz and FHD+ 240Hz. That's right, I said and rather than or, because you can dynamically switch between the resolution with the same panel while boosting the refresh rate.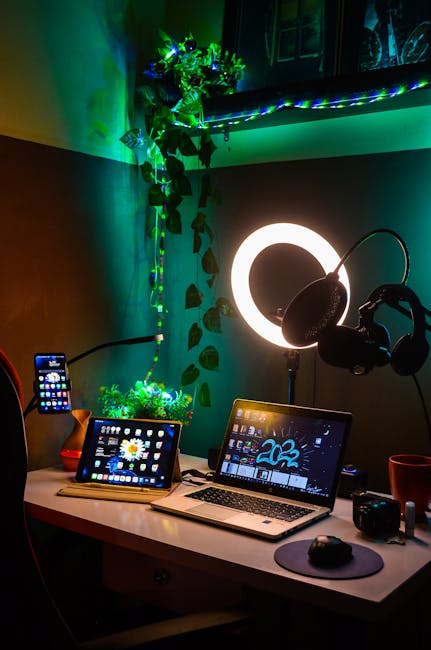 Normally if you have a laptop with say a 4K 120Hz screen you'd still be limited to 120Hz even if you lowered the resolution in Windows down to 1080p. But now instead this new tech means that 1080p will run at a higher refresh rate. I think ASUS first introduced this new panel technology last year, so it's great to see other brands getting on board with this technology.
The width of the new Blade 16 is the same as last year's Blade 15, but the new 16 is slightly deeper in order to fit the new taller 16:10 screen. It's also thicker and weighs about a pound more, so again less portable when compared to last gen for those extra features.
Port selection is similar to the larger Blade 18, except the SD card slot is closer to the front and there's no ethernet. I suppose last year's Blade 15 didn't have ethernet either, but as we just saw, the Blade 16 is thicker and bigger than that laptop, so I'm quite surprised that they couldn't fit ethernet in this one. The 16 also doesn't get that higher quality 1440p camera, but at least it's still got 1080p. Some of the extra weight is probably the bigger battery this year, which gets an upgrade from the Blade 15's 80Wh battery to 95Wh's this year. The larger Blade 18's is actually smaller at 91.
7Wh's but it's still a welcome improvement compared to the smaller battery in last year's Blade 17. I'm guessing it's the extra third fan in the Blade 18 that keeps its battery slightly smaller than the Blade 16.
Razer are also keeping the 2 year warranty on the battery that they introduced in 2022 for those concerned about the previous battery bloat issues. There wasn't any news about an AMD Ryzen based Blade 16 or 18, and for that matter there was also no news about the smaller Blade 14. As I mentioned in my recent AMD news video, it seems like there are just going to be less AMD gaming laptops this year.
Most of the ones that are coming don't seem to be coming until after the Intel configurations, so maybe we'll see a mid-year Blade 14 update around Computex time? I'll be pretty sad if they've canceled it, because it was a pretty cool laptop, despite its limitations. Razer also didn't provide any updates on the Blade 15 and 17, so I'm assuming they've been replaced by the new Blade 16 and 18 respectively. I mean a bigger screen and more viewable screen space is nice and all, but at the end of the day, these updates are making Razer's laptops bigger and heavier. It might not be that much, but I still think it's interesting from Razer, where size and portability have been priority number one for them for pretty much ever.
I've been told Razer's Blade 16 starts at $2700 USD, which would be for the RTX 4060 configuration, yikes! While the larger Blade 18 starts from $2900 USD, and again that's probably going to be with the lowest specced RTX 4060, so you're probably going to have to trade in multiple wallets to get the 4090 configuration. Availability isn't mentioned just yet, but based on Nvidia's news the absolute earliest we'll see RTX 40 laptops is in February. It's that combination of bigger and heavier laptop and higher cost that I think is going to be a problem for Razer's Blade laptops this year. Of course Razer's laptops are no strangers to being expensive, but I think it was the case that some people were willing to pay more for a super thin and portable gaming laptop.
So it'll be interesting to see how they compete this year if they start getting rid of that edge. I'll be testing one of these new laptops very soon, make sure you're subscribed! Until then, you can find out about all of the new gaming laptops coming in 2023 over here. There are a lot of interesting models with cool features, I'll see you in one of those videos next!