One of the most common questions we get at PCMag is, hey, which gaming laptop should I buy? The thing is, we're happy to help, but there's no one correct answer that fits everyone. Gaming laptops nowadays come in a wide range of power levels with different processors and graphic chips, and that part of the equation seems to get more complicated by the day. Then there's the screen. Here in 2022, gaming laptops have more different kinds of screens than ever.
Bigger screens and smaller screens, faster screens and slower screens, OLED screens and regular IPS screens. On top of all that, there's the whole issue of what it costs. Some models are under a thousand bucks but the very best ones can set you back four grand or more. And if you're like most of us, you've got a budget to consider. What you want to know is why you should pay two or three times as much for one gaming laptop versus another.
We're going to help you find the right one for what you can afford to spend and what kind of games you like to play. Whether you're shopping for a budget model, the most portable machine you can find, or simply want all the power, we've got you covered. Here at PC Labs, we've tested and reviewed dozens of gaming laptops over the last few years to find the best performers and the best values. Our judgments are based on four key things. Hands-on experience with the system, whether the pricing is fair for its components, its performance on our standardized lab tests, and of course game benchmarks to see what kind of frame rates you can expect in the real world.
So here I'm going to present you with six gaming laptops we've tested that we'd recommend for six very different purchase scenarios.
All of these laptops are using the CPUs and GPU components from the last year, so they'll be up to date for playing the latest games, even if some are more powerful than others. Let's check them out. So, let's start with a crowd pleaser. When you're shopping for a gaming laptop, configurability is really important, because the cheaper base models of a laptop are sometimes a better deal than the higher-end versions of that same laptop.
That's what's going on here. For a gaming laptop we'd recommend to most shoppers, the sixth-generation Lenovo Legion 7 is one of our favorites. It's a well-built system with a comfortable keyboard and touchpad. Lenovo is especially good at that. It has a fast refresh rate, a 165Hz display that's 16 inches, and you'll see some RGB on the body.
But it's pretty tame compared to some of the laptop light shows that we've seen. Those are all strong starting points, but it's the flexibility of the configurations that makes this model great for a wide range of gamers. The base model of the Legion 7 Gen 6 is just under $1,500, and that gets you an AMD Ryzen 7 5800H 8-core processor and an Nvidia RTX 3060 GPU.
That kind of pricing is definitely mid-range these days for a gaming laptop. Still, it's a great fit for all kinds of mainstream gaming from the big AAA titles to the kinds of competitive eSports games where you want and need higher frame rates to survive.
That $1,500 model looks nice and balanced, while our review configuration was a souped-up hot-rod model, with an AMD Ryzen 9 5900HX processor and an Nvidia GeForce RTX 3080 GPU for around $2,650. That's a configuration for shoppers who have a bigger budget and serious power needs, but our test showed it delivered high frame rates, both in triple-A and competitive multiplayer games.
That's for enthusiasts and really serious eSports players. For everyone else, there's the base model we mentioned as well as some options between the two, making this a great laptop for all but the budget buyers. If you're specifically looking for something more budget-friendly, look no further than MSI's Katana GF66.
Now, budget laptop prices aren't quite as low as they used to be. Shortage of PC components are making everything more expensive these days, but this MSI is still one of the best deals around for a laptop with the latest parts. This is a 15.6-inch model, so the screen is the mainstream size that most gaming laptops use. You can get a low-end configuration of the Katana for under $1,000, and those have GeForce RTX 3050 Ti graphics and Intel's 11th-generation Core i7 processors.
One of those is a worthy gaming laptop for the price, giving budget shoppers a smooth way to play, for example, the latest big single-player campaigns at 1080p, even if they have to lower some settings.
And it'll handle the Fortnites and other eSports games just fine. Our review unit was a little more expensive. It has a GeForce RTX 3060 graphics chip, and you can find it for a few hundred dollars more than the base models. When you combine that with a 144Hz display and a 1TB SSD that's hopefully big enough for your game library, that's also a great deal.
If you happen to live near a MicroCenter, check out there. Our test unit of the Katana costs around $1,200 in-store. Now, remember this is a budget laptop. The chassis is plastic and the battery life isn't all that long, but that's normal at this price. And it assumes you'll use a big laptop like this plugged in most of the time.
With the Katana, MSI focuses on delivering the most value and gaming performance it can for the money and it succeeds.
Now, one of the reasons most people buy a gaming laptop is to keep their gaming rig from being tied to their desk. But even then some laptops are much more portable than others. Over the last year, we've seen a whole bunch of gaming laptops from Alienware, Razer, Acer, and all others that have a 14-inch screen but still use real graphics chips, making them legit gaming machines at a smaller size than ever. Most gaming laptops up to that point used 15.
6-inch or bigger screens. Our pick is one of those 14-inchers. If you know you'll frequently be taking your laptop on the road, whether that's to class, on a commute, or the cafe, the Acer Predator Triton 300 SE is going to be your best bet. This laptop is a great mobile gaming companion and a really good all-around deal. It weighs just 3.
75 pounds while still featuring a high-quality and good-looking design. And its battery lasted more than 11 hours on our rundown test, making it a legit road machine.
It won't last half that long while gaming, but that's a good running time for doing other things than playing games. We really liked the mix of components inside this machine for the price. With a GeForce RTX 3060 GPU, a Core i7 processor, and a 144Hz display for around $1,400, this little machine can play almost any title you throw its way.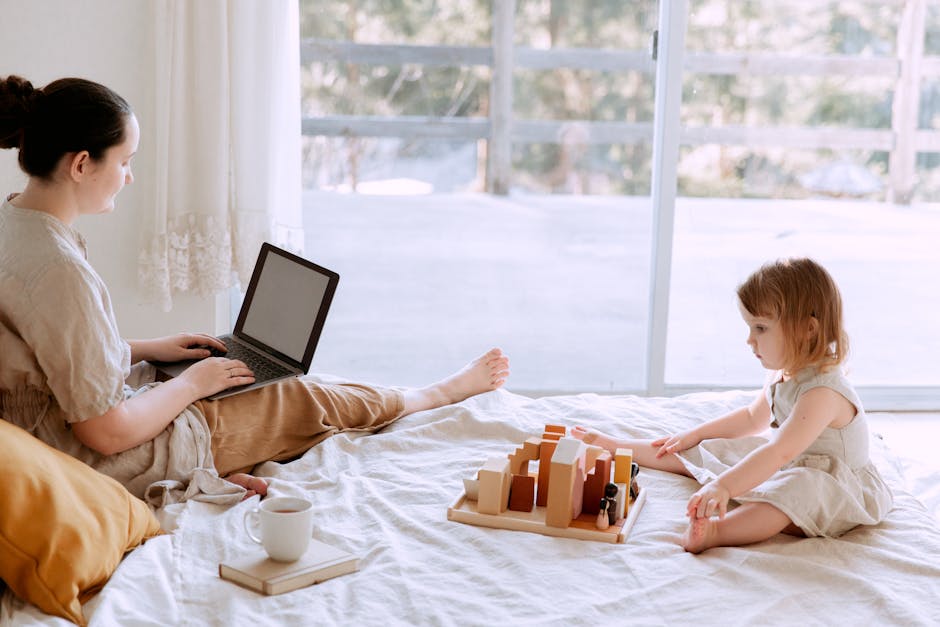 And you'll be able to carry it around like a more ordinary laptop. You won't have to muscle up with this machine.
Now, some of you buy gaming laptops but just leave them in one place most of the time. You want a large laptop screen that mimics a desktop monitor setup, but you also want the ability to put away the computer sometimes or take it to another room. What you probably want then is a 17-inch laptop, and you have plenty to pick from.
Because 17-inch laptops are bigger than the rest, laptop makers tend to pack these models with more powerful components. That's because larger chassis will tend to have bigger fans and cooling hardware and therefore can handle more heat output. So, in a lot of cases, the starting prices on 17-inchers are higher than most gaming laptops.
You simply expect more out of them. In that spirit, the 2021 version of Asus ROG Zephyrus S17 config we reviewed is our favorite giant-screen gaming laptop.
It's fast, it's fancy, and yes, it's expensive. The build quality on this machine, though, is impeccable, as it is with most of the Asus Republic of Gamers Zephyrus systems. The special things here are the extra high-resolution screen and the design of the keyboard. Most mainstream gaming laptops have a 1920×1080 or 1080p screen. This one though is a really vivid 1440p panel that refreshes at 165Hz and also supports Nvidia's G-Sync for extra smooth motion.
Plus, the keyboard on this model really is one of a kind. It tilts upward at an angle when you open the laptop, which makes it easier for typing. But that's not the only reason it tilts up. The tilt also allows for extra ventilation of the components under the keyboard and inside the chassis, and that's not all either. The touchpad and the speakers are top class, and the battery life is surprisingly long for a laptop this size.
You can pack this machine with up to an Intel Core i9 processor and a GeForce RTX 3080 GPU to conquer any game you throw its way, and components like that should turn the head of any enthusiast. The S17 starts at $2,199. This is not a budget laptop we're talking about here. But if you're looking for a desktop-like experience in a laptop, this is our top pick. As you can see, there are a lot of ways to spend a lot of money on a gaming laptop.
So for this pick, we've settled on one that gets you both substance and style for your bucks. The Razer Blade 15 Advanced has been around for many years now and it still sports one of the nicest builds of any gaming laptop. The chassis is sleek and all metal and in it you'll find a sharp display, plus one of the best touchpads on any Windows laptop.
So we did say, cost is no object here. And let's be clear about that.
Budget's out the window with this Advanced version of the Blade 15. You're definitely paying a premium for the best-in-class build. A thicker 17-inch laptop can push more power if that's your main goal. But with this Razer, you're getting the combination of a luxury portable design and top-end performance. You can really max this model out.
You can outfit the Blade 15 with up to a GeForce RTX 3080 graphics chip, and with the updated Blade that should be launching early this year, you can get the newer GeForce RTX 3070 Ti or RTX 3080 Ti.
Pair those with a high-refresh full-HD or QHD display, and you can enjoy the latest titles with the graphics detail settings pushed all the way up. Competitive eSports games, meanwhile, should run at sky-high frame rates, and you'll definitely turn some heads when you take this laptop with you when you're done playing. With our last pick, we think that sometimes two screens are better than one. Unusual laptop designs come and go.
But laptops with two screens in one body is a trend that seems to be sticking around. Asus put out our favorite version of this concept, the ROG Zephyrus Duo family, and this laptop's special design will be tempting to creative users and gamers alike. The ROG Zephyrus Duo 15, in particular, is an impressive feat of engineering. It has one big main display and a secondary one on the keyboard deck. The second screen tilts up from the keyboard deck as you open the laptop, a little like the keyboard on the Asus S17 I showed you earlier, and then acts as a smaller second monitor beneath the main 4K display.
You can drag and leave your music player here or reference files while you work, keep a messaging program or email open, or watch your favorite streamer down there as you work. Game streamers on the go may like it even more because they can leave a chat app or OBS open on the smaller display. Despite the surprisingly thin and light design, the ROG Zephyrus Duo 15 manages to pack up to a Ryzen 9 processor and a GeForce RTX 3080 and that will get you high frame rates of a more traditional high-end machine despite this unique design.
Now, no surprise — this twin-screen laptop is not cheap. But the double-screen design actually might not be as expensive as you might think, compared to similarly-equipped normal laptops that compete with it.
Configurations of the Zephyrus Duo 15 start at $2,200. Plus, an updated version with a 16-inch main panel is coming this year. That completes our look at our favorite gaming laptops. Thanks for watching. To see a lot more gaming laptop recommendations and for reviews with full benchmark results, with lots of models we haven't gone into detail about here, check out PCMag.com