The love and praise of drones is growing every year, and so is the number of companies entering this business. This has made it difficult to shortlist one drone that can meet all your needs. Drones capabilities range from taking aerial photos and videos to surveillance and used extensively in filmmaking. If you wish to get started with this incredible piece of tech, whether it's for a hobby or your business, you can buy really simple ones that will allow you to capture photos and videos. However, if you want to splash out and treat yourself to the highly advanced quadcopters and UAV available on the market today, this is the video for you.
Because today we're going to be talking about the top ten most expensive drones that money can buy. DJI Inspire two is one of the most popular drones on the market used by many professionals as a powerful cinematic filming tool by many film and television studios.
Being one of the most popular and one of the best drones available, the DJI Inspire two has many great advantages, such as a long flight time, approximately 25 minutes, a great range of seven kilometers fast top speed, and obviously an amazing camera. The drone allows you to record 4K unafraid of bumps and crashes as as an obstacle avoidance system paired with durable, fabricated material which protects the drone in case of an impact. The quadcopter can fly in temperatures as low as negative four degrees Fahrenheit thanks to Self-Heating intelligent flight batteries.
This drone can be a great choice for experienced photographers and video creators. But of course, with all these amazing features comes one small caveat the price tag of $10,000 with cameras. The freefly alter 8 is a tremendously costly drone, yet its price tag of $17,000 is justified owing to its incredible craftsmanship. The Alta 8 weighs ten kilos and features a very powerful lifting momentum, as one would expect from such a beast. In addition, it has eight long, 18 inch propellers composed of super light carbon fiber.
However, compared to the previous drone, its flight time is way smaller, amounting somewhere between six and 12 minutes of air time and has a range of 600 to 1000 meters only.
But on the bright side, it can easily carry a moving camera and its intense light controller allows the active copter to stay incredibly steady and fly smoothly. This is a huge plus for cinematography and it's why the heaviest RTD cameras are no match for this beast. The Indigo UAV by Lockheed Martin is priced at $25,000, weighs three kilos, and can carry only weight around 500 grams, which is the typical weight of a smartphone. However, of all the drones we've mentioned so far, it has a flight time comparably higher or 50 to 70 minutes and can fly up to ten kilometers at a speed of 70 kilometers per hour.
It has an excellent built in camera. It's intended to use it for civil or military applications. Hence why it's not beginner friendly but still a great choice if you're looking for a drone for a long flight.
The G4 Eagle V2 is one of the biggest multi rotor drones sold for $30,000 USD that can carry an additional payload equivalent to three and a half kilos in weight. This drone is usually used for mapping and surveying tasks.
The only problem is it does not come with a camera, but if you want one, you need to pay extra. Other than that, this drone is really good as a flying time of about 30 minutes. Being able to reach a speed of 50 kilometers an hour and a pretty good range of two kilometers. The AEE F50 MACH, which weighs two kilos and costs $37,000. U.
S. is another big drone, but its flying time is surprising considering its size. 40 minutes at a height of 2952 feet with a speed of 20 kilometers an hour. While the speed of this drone is not that impressive, it does have certain features that will definitely make up for the high price tag, such as having a range of 20 kilometers and a built in camera.
That is probably one of the best drone cameras on the market.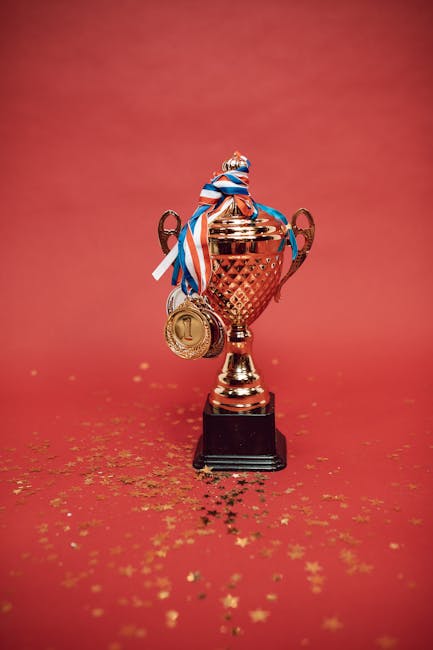 Ideal for photographers, but also used for survey and surveillance reasons by the police. The SCI Aero Cyber Quad weighs around one and a half kilos used for agriculture, film and photography, mapping and public safety. It has a maximum horizontal speed of 60 kilometers an hour, a range of 1640 feet, all with a flying period of up to 25 minutes. And it's operated by a remote controlled paired with a mobile device. And this badboy will cost you $37,000.
The UAV F100, which costs $58,000, is a remote controlled heavy drone, excellent for filmmaking, photography and emergency survey missions. It weighs six kilos. One of the heavier drones. But despite its weight, it's a fast drone being able to reach up to 100 kilometers per hour, up to 70 minutes. It's an amazing drone, perfect for being used in harsh settings and is able to reach an astounding height of 4921 feet.
Oh, and it has one of the finest quality cameras available. The Xactsense Titan is an Arctic copter that has an impressive range of 16 kilometers.
It can fly for up to 30 minutes to an altitude of up to 180 feet because it lacks a camera of its own. The payload it can lift is a maximum of 22 kilos, making it capable of carrying large objects and even the heaviest SLR. Unfortunately, this one will leave you with empty pockets since its price is a whopping $120,000.
The augmented Aerigon drone plus Phantom Flex 4K is great if you're looking for one of the best and highest quality drones on the market, but it has a whopping price of $250,000.
U.S. is intended for professional and commercial advertising and filming. It has a great flight time and range being able to reach an amazing speed of 100 kilometers per hour, going above and beyond the budget of almost everyone.
The Aerigon is one of the most impressive drones on the market, one of the heaviest drones. It's also one of the fastest and has a range that will let you explore. For filmmaking, surveying and surveillance. This top of the line drone is the one for you. The Aerigon is an impressive drone with a lot of features.
The EHang 184 is a Chinese drone designed for human transport and made its public debut at the 2016 Consumer Electronics Show in Las Vegas, Nevada.
It's a big helicopter with controls and a human sized cockpit. It's powered by eight electric motors, each with a propeller. The EHang 184 can carry one person weighing up to 100 kilos. This drone is only added to the list because of the price tag.
The EHang 184 will cost you $300,000 USD. The company claims that the drone is fully autonomous and can take off and land by itself. The EHang 184 is one of the most expensive drones on this list. It's also one of the biggest and fastest drones. If you're looking for a drone to transport humans, this drone is for you.
But what do you think about these drones and their crazy prices? If money was never an issue, which one would you like to own? Let us know your thoughts in the comments section below. And if you enjoyed this type of content, make sure to subscribe to our channel. Thanks for watching this video and we will see you again in our next one.
.